Toyota Diesel Oil Change in New Orleans
Toyota manufactures several world-class diesel engine models that benefit from routine diesel oil change service at the specified maintenance interval found in the owner's manual. When it comes to your Toyota Diesel car, truck, or SUV, keeping up with its oil change service is an excellent way of protecting the engine, extending its life, and saving money on long-term operational costs. No matter if you drive a Toyota Corolla, Tundra, Land Cruiser, Avensis, or Camry, you can rest assured that if your Toyota has a diesel engine that we provide unsurpassed diesel oil change explicitly designed to meet the needs of your specific vehicle. Toyota of New Orleans is conveniently located in the New Orleans metropolitan area and is a short drive away from most New Orleans residents.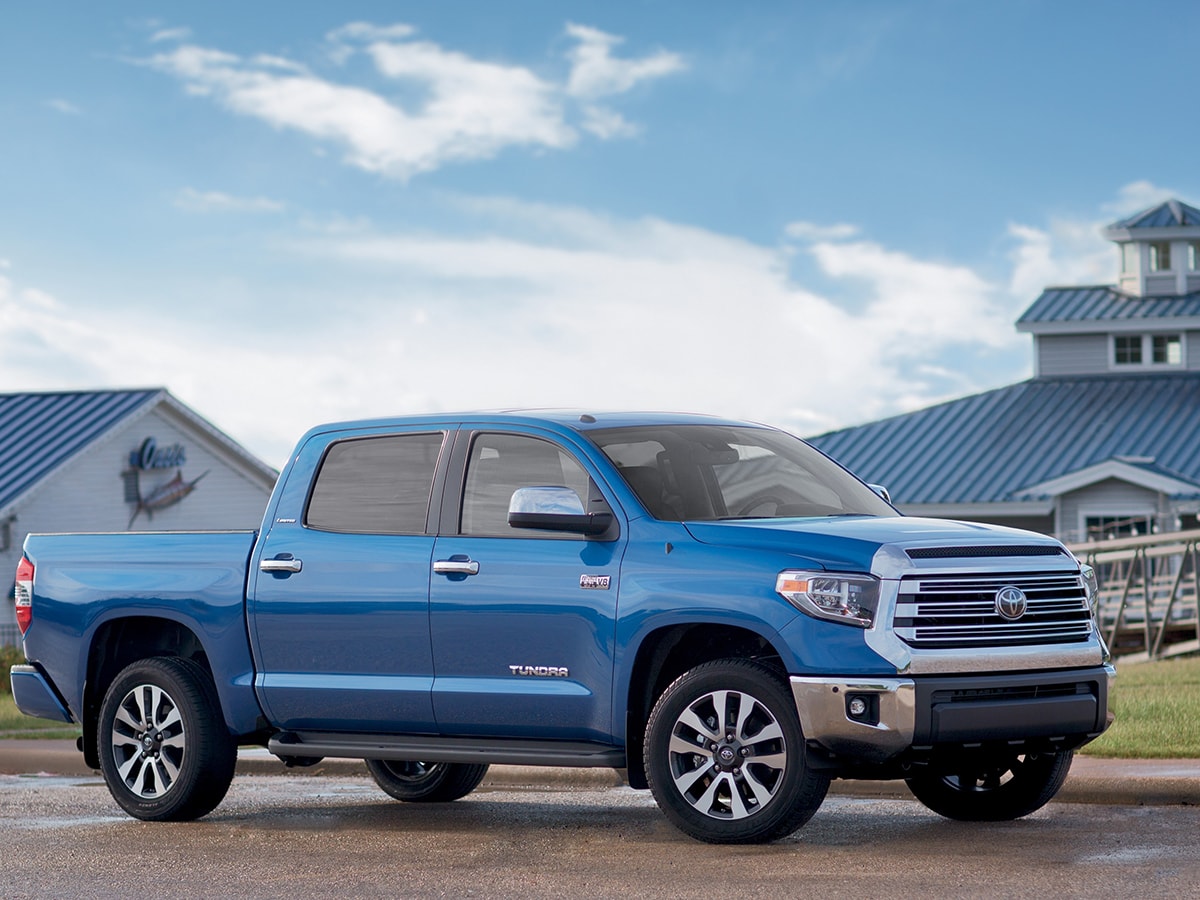 When to Get Your Oil Change
The best diesel oil change service strategy includes following the recommended maintenance schedule found in the owner's manual. However, since some driving factors can cause engine oil to break down rapidly, it is also wise to schedule service if any symptoms of faulty oil show up. Here are the most common warning signs related to broken down oil in need of change service:

Check engine light
Oil change warning light
Dark or dirty oil
Blacker than usual exhaust smoke
Mileage beyond the recommended service interval
Smelling oil inside the cabin
Engine is noisier or has a knocking sound
What does Diesel Oil Change Service Include?
At Toyota of New Orleans, we understand how important it is for diesel engines to stay lubricated and cool. One of the best ways to protect your diesel engine and help it live the longest life possible is with diesel oil change service according to the maintenance schedule. Service begins with a Certified Technician and Toyota-approved engine oil and OEM oil filter. The old diesel oil is drained with new Toyota-approved diesel oil added according to factory specifications. A new Toyota-approved oil filter gets installed to restore peak engine lubrication for thousands of miles to come.

The next time that you need a diesel oil change service, or another vehicle service, you should come to Toyota of New Orleans, which is a leading dealership and service center in the New Orleans, LA area. When you come here, you will be able to enjoy the expert service provided by certified technicians that have gone through the Master Diagnostic Technician program provided by Toyota. Further, the service center has a great waiting space that comes with free refreshments and WiFi for you to enjoy while you wait for the work to be done.
---
Service Center Amenities
Free Refreshments
Free WiFi
Certified Technicians are all ASE certified, with 4 Toyota Master Technicians as well as a Master Diagnostic Technician
Powertrain Warranty For Life
Petra Auto Products
Involved in the Community: various organizations, including Giving HOPE, The Food Pantry of New Orleans, New Orleans Mission, and Next Generation.
---